From quality products to efficient customer service, Yes We Do Coffee and Vending Services offers complete convenience in our range of comprehensive vending machines.
Snacks (chips, popcorn, chocolate and granola bars, cookies and healthy snacks)
Cold Beverages (pop, juice and water)
Hot Beverages (coffee, cappuccino, hot chocolate and tea)
Multi-use Machines
We provide a wide variety of vending products at competitive prices and the latest in automatic merchandising equipment.
Yes We Do provides both weekly and biweekly delivery and stocking. Contact us today to discuss our full line of vending machines and products.
Vending Machine & Coffee Machine Servicing
Yes We Do offers premium products and delivery services and guarantees same day response with 24 – hour service, 7 days a week, 365 days a year and 1 – hour response on all service calls.
If you encounter a problem with your Yes We Do vending machines, please contact our service representatives at (705) 523-1111
A SAMPLING OF OUR VENDING MACHINES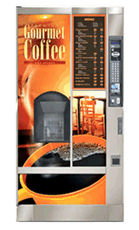 Gourmet Coffee Vending Machine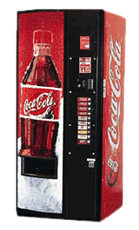 Coke Vending Machine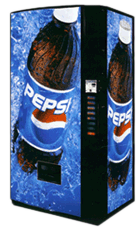 Pepsi Vending Machine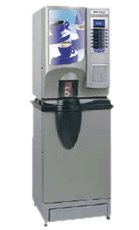 Genesis Hot Beverages Vending Machine with the SureVend™ product delivery sensor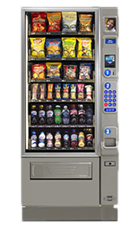 Merchant Vending Machine with 7-shelf configuration and SureVendsma™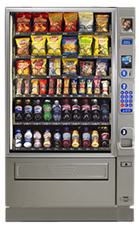 Merchant Six Vending Machine with 7-shelf configuration and SureVendsma™
For more information on ordering coffee products through Yes We Do Coffee for your office or restaurant, please contact us at (705) 523-1111.